Choosing roof tiles rewards you by adding beauty, character, and value to your home. National Capital Roofing use only quality materials to achieve an exquisite and durable roof.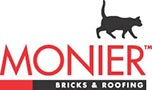 Monier
Monier roof tiles are available in a multitude of colours and styles that will suit an extensive range of homes. They are made of cement and terracotta, and their tile colour technology and 50 year warranty is the most advanced on the market. If you are looking for a roof tile replacement option that Canberra's dynamic weather cannot defeat, Monier is a brand you can trust.
Wunderlich
When it comes to terracotta reroofing, Wunderlich tiles, which have just been changed to Monier terracotta roof tiles, are a great choice. Made from quality materials with technology over 80 years old, the beauty of these tiles is that aside from a generous 50-year warranty, they will always hold their colour, regardless of what nature throws their way.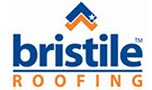 Bristile
Concrete tiles are Australia's most popular roofing material - beautiful, durable and a diverse range of colours and profiles to choose from. Bristile Roofing uses only the best quality oxides to ensure long lasting and vibrant colours. For homebuilders looking for a point of distinction to cap off their "masterpiece", Bristile Roofing offers a range of roof tiles. Featuring a collection of alluring shades from the timeless Gun Metal to the eye catching Steel, their range caters for a wide range of colour schemes and styles.
Boral
Boral's extensive range and unique design of individual tile profiles mean enhanced flexibility in roof design to complement a wide range of architectural styles and specifications. Terracotta and concrete roof tiles each offer a different aesthetic and surface finish.
With a 50-year performance guarantee for terracotta tiles and 20 years for concrete tiles, Boral roof tiles are built to last and withstand harsh climatic conditions and marine environments. Australian experiences indicate that the performance of Boral tiles will continue for even longer.